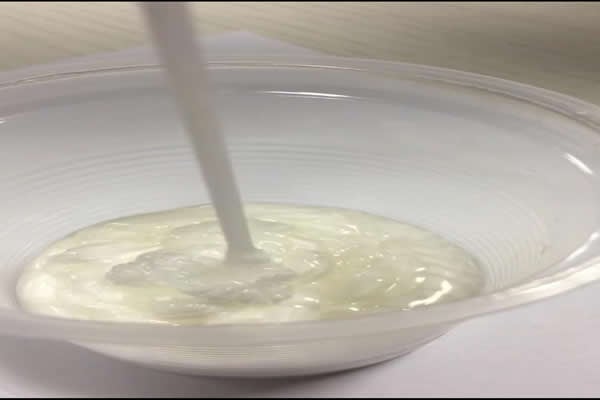 Sodium Lauryl Ether Sulfate (SLES) is an anionic surfactant that is widely used in the production of personal care products, such as shampoos, soaps, toothpaste, and body washes. It is also used in household cleaning products and industrial applications.
SLES is derived from lauryl alcohol and ethylene oxide, which is why it is also referred to as sodium lauryl ether sulfate. It is commonly used as a foaming agent, emulsifier, and detergent due to its ability to remove oil and dirt from surfaces.
However, SLES can also cause skin and eye irritation, especially when used in high concentrations. In addition, there are concerns about the environmental impact of SLES, as it can accumulate in waterways and potentially harm aquatic life.
SLES sodium lauryl ether sulfate  with another common name: texapon is an accepted contraction of sodium lauryl ether sulfate(SLES), is an anionic detergent and surfactant found in many personal care products.
Our products are tailor-made solution that helps to improve quality, increase comfort and reduce energy consumption, resulting in innovative solutions for the sustainable development of the industry. Two groups of texapon are produce This useful chemical supplying in all types with the best price to all international markets supply by Basekim Chemical Production Co.
Usages of SLES
SLES sodium lauryl ether sulfate use as fat emulsifier, wetting agent, detergent in cosmetics, pharmaceuticals and toothpastes. Texapon needs as research tool in protein biochemistry too.
Texapon use as fat emulsifier, wetting and detergent agent. We can use TEXAPON N70 (Sodium Lauryl Ether Sulfate) for:
Sodium lauryl ether sulfate is used in dishwashing liquid detergents producing foam bath producing
Lauryl ether sulfate is used in body wash and toothpastes and pharmaceuticals besides needs as research tool in protein biochemistry too
Because the sodium lauryl ether sulfate 70 has good foam it's suitable for cosmetics such as, shower gel producing laundry detergent, hard surface cleaners
Ether sulfate can be used in produce skin same as face cleansing, liquid soap, skin cleansers, liquid detergent and also produce cleansers, soap, and hand cleaner and baby shampoo
It can be used in cosmetic cleansing for women (suited for salon and consumer products.)
SLES has good cleaning, emulsifying, foaming performance, with good solvency, wide compatibility, strong resistance to hard water, high biodegradation, and low irritation to skin and eye. In textile, printing and dyeing, oil and leather industries, it is the lubricant, dyeing agent, cleaner, foaming agent and degreasing agent.
SLES Packing
SLES however according to customer order / customer inquiry:
220kg plastic drum
Palletizing for each 4 SLES drums.
Bulk is possible 
Texapon exporter
Our customers are from different same as European , Africa, South American, East Asia and etc. our customer are very important and we produce, packing and send for them the best condition for example:
The suitable Texapon price
The best quality for Texapon same as customer orders.
The best Texapon packing
The minimum delivery time for Texapon.
We support our customer at the first to end.
Because SLES use manufactories that product cleaners, shower gel, shampoo, soap, foam bath and liquid soap, liquid cleaner .our customers are very important and we produce, packing and send for them.
Technical specification and properties of SLES Texapon
| | |
| --- | --- |
| Appearance/nature  | : Viscous flowable liquid |
| Colour                                                                                 | : Colourless to pale yellow |
| on APHA (20% aqueous           solution), maximum  | : Characteristic |
| Odour | : 500-234-8 |
| pH (1 % aqueous solution) | : 6.8-8.5 |
| Active Matter, % by mass minimum | : 68 |
| Molecular Weight                                                     | : 384 |
| Sulfate, % by mass as Na2SO4, maximum | : 1.5 |
| N.D.O.M.,% by mass(on 100% A.M.basis), max | : 3.0 |
| 1, 4 – Dioxane (on 100% A.M. basis), ppm, max | : 30 |
| Iron content as Fe, ppm, maximum  | : 5 |
| Heavy metals as Pb, ppm, maximum | : 15 |
| Microbial count, TVC, cfu/ml | : < 10 |
Certificate of Analysis according to  DIN 55350-18-4.2.2
Sr.No    

Characteristic / Method

Unit

Value

Lower Limit

Upper Limit

1.

Appearance @25 °C 93000601

 

Confirms

Transparent to yellowish Flowable Paste

2.

Odour  93000701                                                     

 

Confirms

Conform to STD

 

3.

Active Ingredient (M.W.384) ISO 2271

%

69.2

69.00

70.00

4.

pH 3% Solution ISO 4316

 

7.2

7.00

9.00

5.

Sodium Sulfate Method No. 920015-01

%

0.3

 

1.00

6.

Unsulfated Matter Method No.  970064-02

%

2.4

 

2.80

7.

Dioxane (as is) Method   No 920021-01

ppm

21

 

30

8.

Colour APHA (20% Sol. @25 °C) ISO 6271

 

16

 

25

 

Packing / Production Date

 

 

 

 

 

Expiry Date / Shelf Life